Mantel is one of the most popular decorated areas of a home for Christmas. Mantle is not only where you will hang your stockings, it is also the perfect place to set decorative items.
Being the center focus of the living or family room, having an inviting and festive mantle will definitely add charms to your home for Christmas.
Let me share with you how you can decorate an easy farmhouse Christmas mantel.
1. Use Wooden Plank Wall Decor To Decorate Your Mantel
To create a farmhouse Christmas looking mantle, you may want to bring out some distressed wood frames or wooden plank wall decor items.
Distressed wood really adds a farmhouse rustic look to your mantle where the rest of your Christmas decor can be white, silver, and organic colors.
Check out this Joy to the world The Lord has come wooden plank wall decor from Kirkland's. It's perfect to be displayed on your farmhouse styled mantel.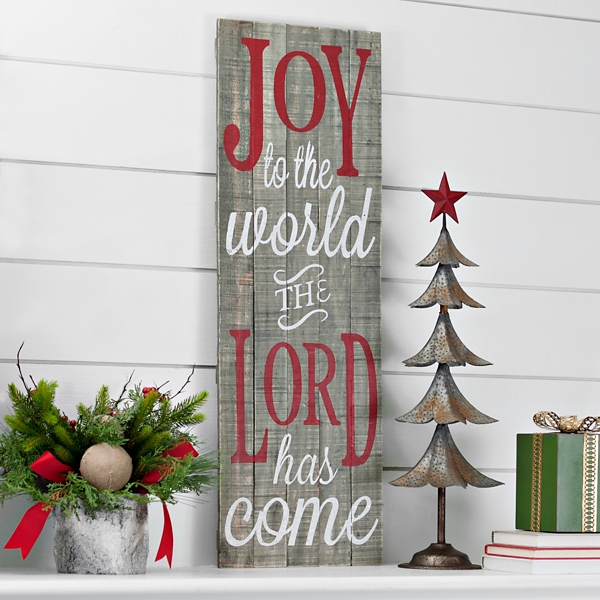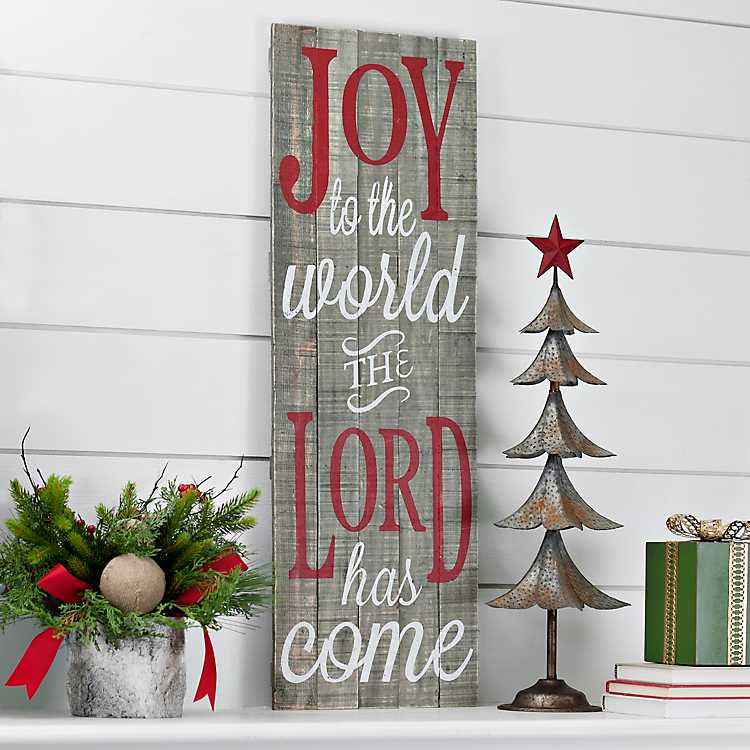 2. Use Rustic, Wood Plank Stocking Holder
We love hanging stockings on the mantel. If you have the same family tradition, consider adding rustic and wood plank design to your stocking holder.
This product in the picture below uses rustic wood plank stocking holder to hang stockings for the family on the mantel. It features golden script and snowflake pattern to give a festive, farmhouse look for Christmas.
Check out this Believe Wooden Mantel Stocking Holder for your mantel Christmas decor.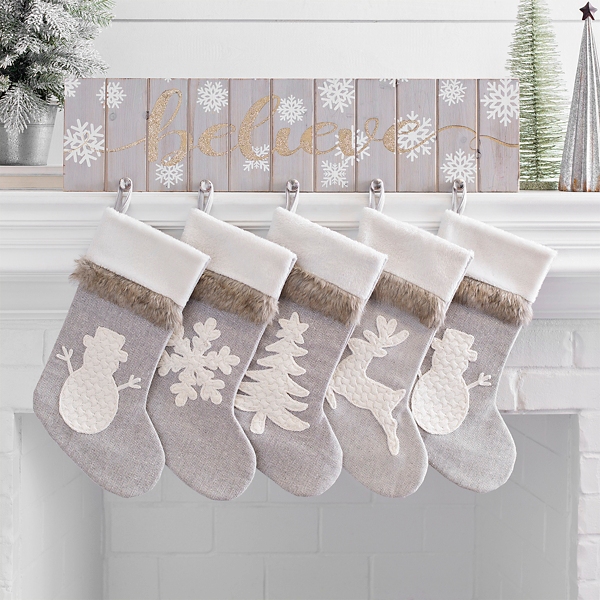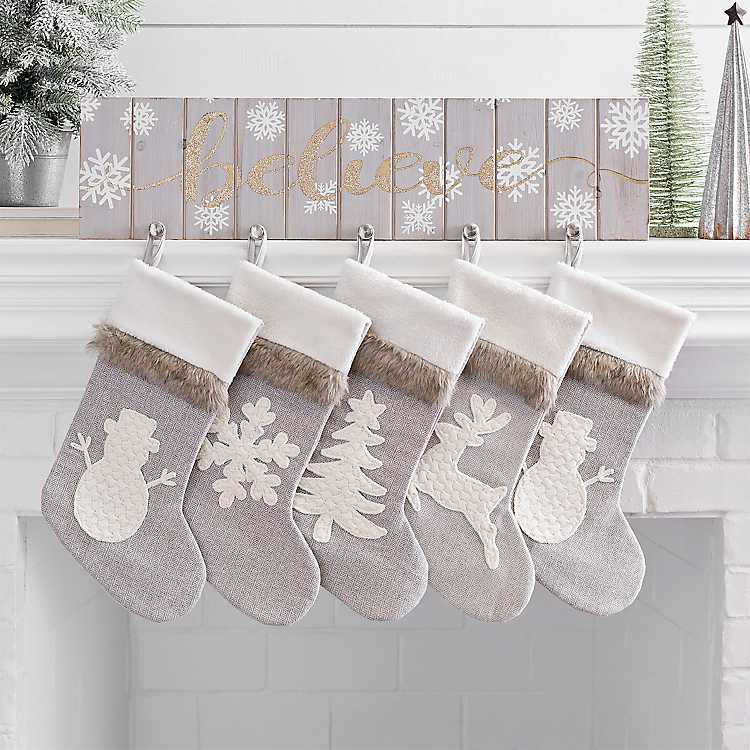 You may also like:
3. Create a Village on the Mantle To Decorate Your Mantel
Many people create a Christmas village and put it on a table, but why not put it right on your mantle?
It keeps it high enough to be away from kids or cats who are a little too curious, as well as being in a room where your family probably spends a lot of time during the holidays.
Not only that, it is a convenient place to spread around twinkle lights and plug them in, allowing you to easily illuminate your farmhouse village.
Check out this pre-lit silver train statue crafted using tins and string lights. The LED lights and rustic metal look are the perfect seasonal piece for your mantel this Christmas.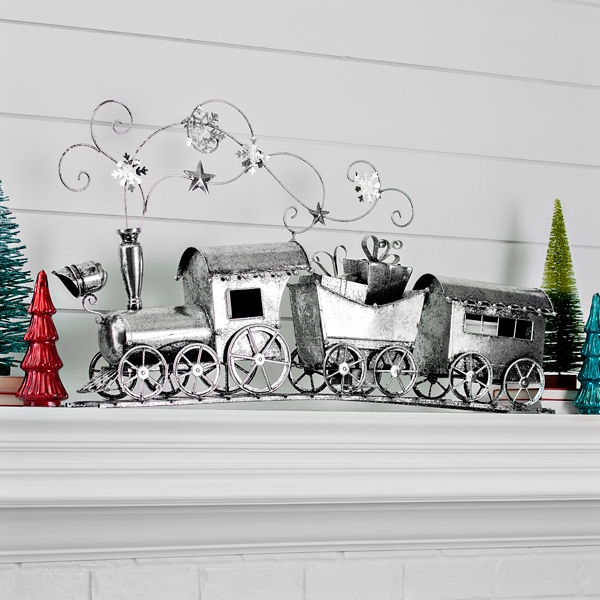 Check out this pre-lit plaid house statue. This cute house statue, combining with the silver train statue create a rustic farmhouse village decor on your mantel.

4. Use Vintage Items on the Mantle
For more traditional decorating of the mantle, you might want to use various decorative accessories and figurines. For a farmhouse look, try to find items that are vintage or at least have that old-fashioned look to them.
Some items that work perfectly include an old pair of white ice skates, vintage milk jugs and bottles, or Santa Clause figures that have the old dress as opposed to the bright red dress and hat of the more modern styles.
Check out this Red Vintage Metal Sleigh farmhouse Christmas decor. It creates the most magical and rustic Christmas design. Santa will be delighted to see this sleigh on your mantel.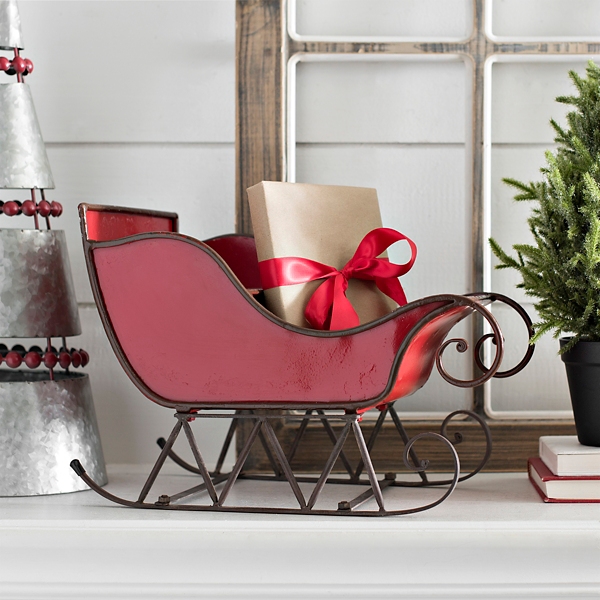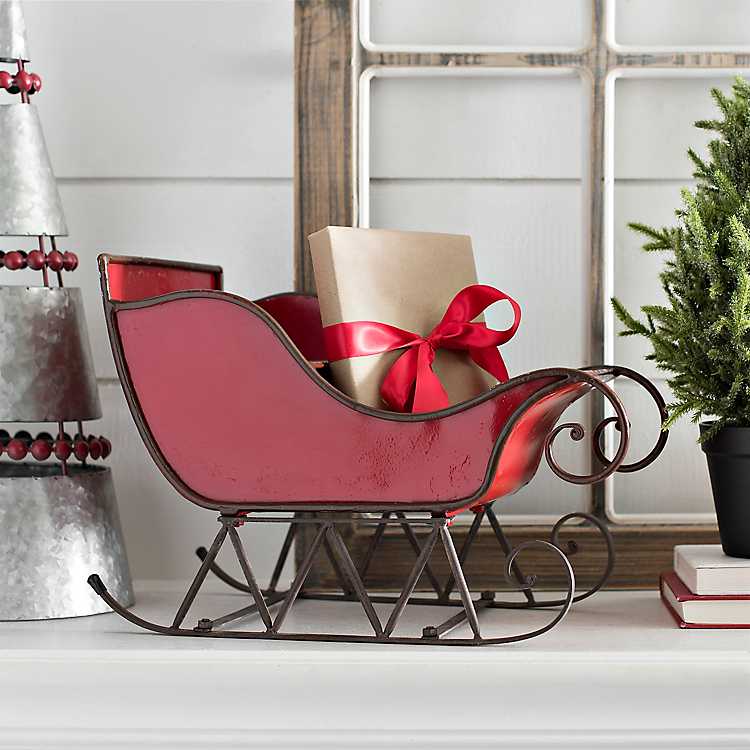 5. Add Sparkling Christmas Garland And Pine Cone Trees
Sparking pine cone trees are really popular during Christmas since they are inexpensive and always add a charming element.
However, instead of the bold green ones, you can either get them in white or add some sparkles to the pine cone trees.
Add a matching sparkling garland and spread them around your mantle in between other decorative items.
There you have a beautiful and magical farmhouse looking Christmas mantel.
Check out this sparkling Christmas garland and sparkling pine cone tree from Kirkland's.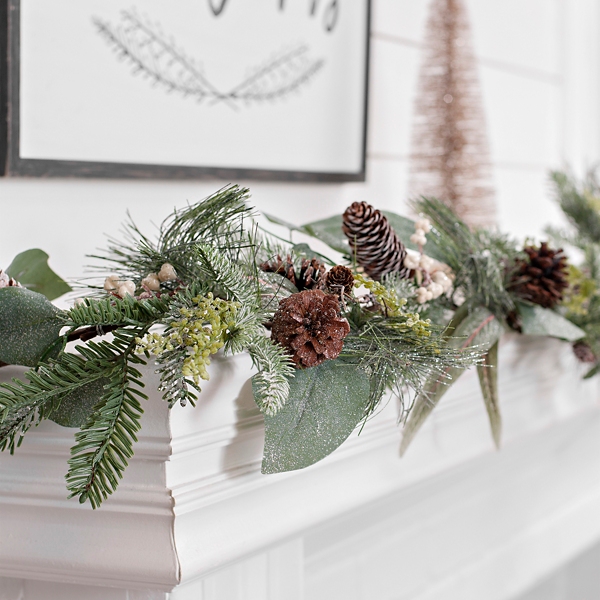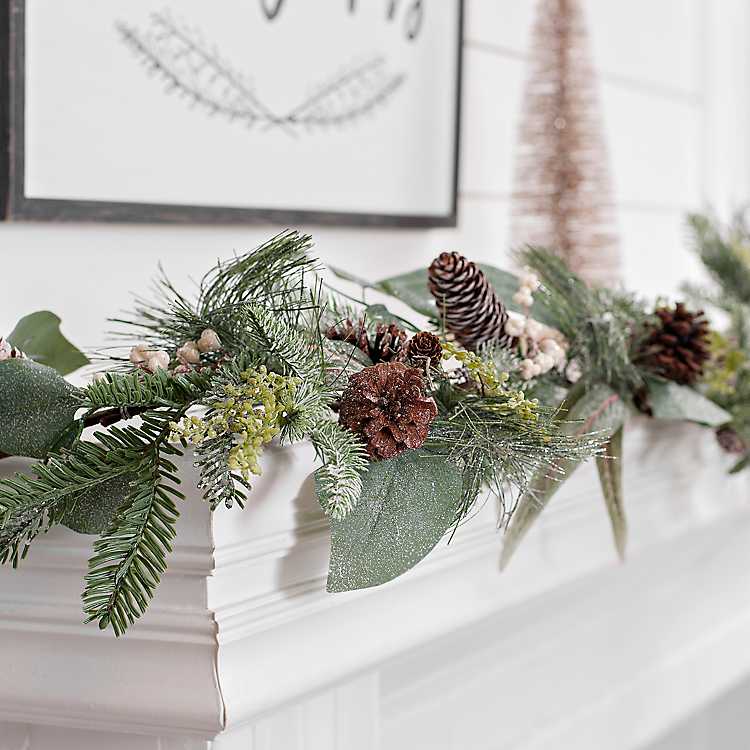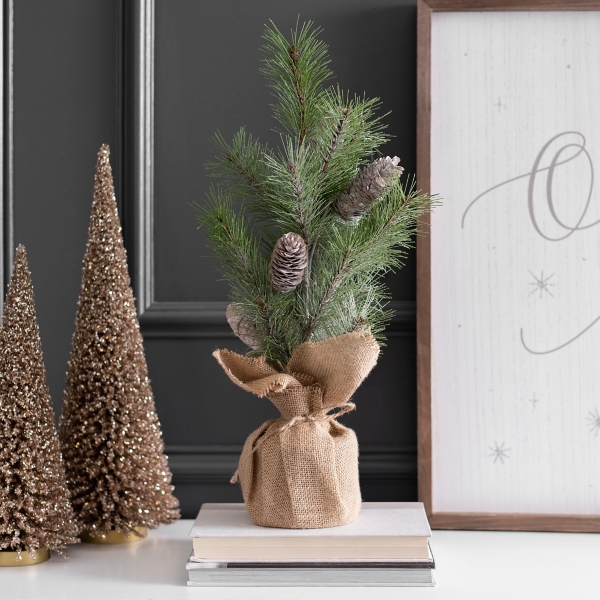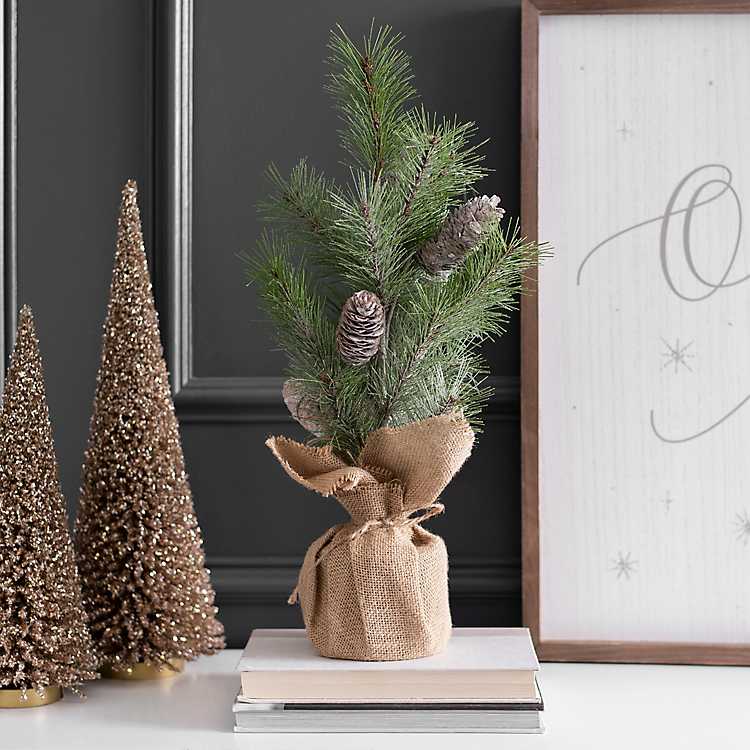 Hope you like these easy farmhouse Christmas decoration ideas. You can shop all these looks from Kirkland's. They are having 30% off now for all Christmas decoration now!
Do you have other great ideas of easy farmhouse Christmas decor? Comment below and share with us.